Warranty: 18 months, 18 Months
Customized support: OEM
Model Number: REA2000
Type: hydraulic auger drill, Hydraulic
Feature: high efficiency and strong power
Power Source: auger drive
Application: CZPT holes, Excavator, Skid Steer Loader, Backhoe Loader
Name: Earth Auger
Suitable: 1-2.5 Ton Excavator
Torque: 1871 N.m
Color: Customer Required
Material: Q345B
MOQ: 1 Set
Packaging Details: Wooden Boxes. Carton with box pallet for earth auger drill
Port: ZheJiang
Digging Machinery Hydraulic Mini Earth Auger Drilling Machine Price
RAY ATTACHMENTS Earth Auger is a kind of CZPT hole machine. It can be mounted to all common hydraulic excavators as well as mini excavator and other carrier like skid steer loader, backhoe loader, telescopic handler, wheel loader and other machinery.Our auger drive can installed with earth drill, stump planner, mixer bowl for different uses.
Application:

Specification:

Model
Oil Folw
Max Torque
Pressure
Rotary Speed
Carrier
Oil Hose
Drill Dia.
gal./min
I/min
Lbf·Ft
N·M
Psi
Bar
Rpm
T
Inch
mm
REA2000
6-14
23-53
2537
1871
3000
205
40-92
1-2.5
1/2
100-400
REA2500
8-16
30-61
3297
2432
3000
205
40-82
1.5-3
1/2
100-500
REA3000
8-16
30-61
3900
2877
3500
240
40-81
2-3.5
1/2
100-600
REA3500
8-18
30-68
4900
3614
3500
240
32-72
2.5-4.5
1/2
100-750
REA4500
10-20
38-76
5719
4218
3500
240
32-64
3-5
1/2
100-900
REA5000
10-20
38-76
6855
5056
3500
240
29-58
4.5-7
1/2
150-600
REA5500
12-22
45-83
8012
5910
3500
240
28-50
5-7
1/2
150-750
REA6000
12-28
45-106
8338
6150
3500
240
34-80
6-8
3/4
150-900
REA7000
16-32
61-121
9397
6931
3500
240
37-72
7-10
3/4
150-900
REA8000
16-36
61-136
1571
8048
3500
240
29-64
8-12
3/4
150-900
REA10000
18-36
70-136
14612
1571
3500
240
26-45
10-13
3/4
150-900
REA12000
21-37
80-140
16236
11976
3500
240
22-43
13-17
1
150-900
REA15000
21-40
80-151
20399
15046
3500
240
20-39
13-17
1
150-1200
REA20000
21-45
80-170
25812
19039
3500
240
17-34
13-20
1
150-1200
REA25000
24-48
90-180
33825
24949
3500
240
16-30
15-23
1
150-1200
REA50000
26-74
100-280
68052
50195
400
280
11-30
21-50
1
300-2400
How to choose the right model?1.The weight of your excavator/tractor/ Backhoe/Skid Steer loader?
| | | |
| --- | --- | --- |
| Model of Excavator | Weight of excavator | Model of Earth Auger |
| Cat226B | 2.6T | REA2500,REA3000 |
| Cat279C | 4.5T | REA5500,REA5000 |
| PC100 | 10T | REA8000 |
| PC320 | 23.7T | REA20000,REA25000 |
2.Diameter and the Depth of hole to be drilled?
| | |
| --- | --- |
| Diameter | Depth |
| From 100mm to 1200mm | We can Provide the extension shaft |
3.Ground type to be drilled?
| | | |
| --- | --- | --- |
| Sharp Teeth and Pilot | Tungsten Teeth and Pilot | Rock Teeth and Pilot |
| Hard Rock, cement | Sandy soil,Gravel Soil | Rock and Pitch |
Aslo, these details just help you know our products quickly. Please feel free to contact with me ,that's my duty and honor to help you find the appropriate product
Packed in strong wooden boxes, Not easily damaged during transportation.

We can also provide OEM service(Color, Brand, Shape).
Sincerely invite global dealer!

HangZhou CZPT International Co., Ltd is a professional manufacturer which was found in 2002 has a lot of experience in construction machinery attachments producing and serving.Our factory is located in HangZhou City, ZheJiang Province, Near to ZheJiang City. Which has large capacity to make various kinds products like hydraulic breaker, earth auger, quick hitch, Vibro ripper,pile breaker and other construction machinery attachments.We are always researching to improve our products' performance and innovate designing to meet more and more clients' demands.
Q: Are you a manufacturer?
A: Yes,our factory was established in 2002 and we have our own trading company.
Q: Are you sure your product will fit my excavator?
A: Yes, we are professional about this, you can also tell me your excavator model, and we will check it for you.
Q: Can you provide customers' design?
A: Sure, we can provide OEM and ODM service.
Q: What's the MOQ and payment terms?
A: MOQ is 1set. Payment via T/T,L/C, Western Union accepted, other terms can be negotiated.
Q: How about delivery time?
A: 5-25 work days after the payment, depend on your quantity.
Q: Which country have you exported?
A: Vietnam, Saudi Arabia, America, Thailand, New Zealand, Canada, Australia, Peru, Chile, Brazil, Mexico, Iran, South Africa, etc.
Types of Ball Bearings
Modern ball bearing configurations have different materials and geometries to meet the demands of different working environments and applications. There are different types of ball bearings: single row deep groove, double-row deep groove, angular contact ball bearing, thrust, and self-aligning. Let us look at the differences between each type and learn why they are important for various purposes. Listed below are some of the most common types of ball bearings.
Miniature bearings
Although miniature ball bearings are a popular choice for small mechanical components, they are not without their challenges. They must be properly lubricated and stored in clean rooms. A strand of hair could ruin a miniature bearing. Fortunately, manufacturers offer lubrication services and a "Clean Room" for customers to store their miniature bearings safely. Read on to learn more about these small bearings and how they can help you.
The size of a miniature ball bearing can vary significantly, but most types of these devices are available in sizes ranging from.040 inch to one eighth of an inch. Whether you need a small ball bearing for a miniature car or a tiny instrument, a miniature bearing can save space while still offering high performance. Many of these bearings are shielded to prevent dirt from entering and leakage of lubricant. They can be flanged or unflanged, and some miniature ball bearings have extended inner rings that are designed for easy plate mounting.
Miniature ball bearings are commonly made from stainless steel or chrome steel. Both metals have their advantages. Stainless steel is the most popular material for ball bearings, which allows for a high load capacity while being quiet. Because stainless steel is relatively inexpensive, many small instrument bearings are made entirely of stainless steel. The difference in price is minimal, as the amount of steel is relatively small. Stainless steel miniature bearings are the smallest and lightest of all types of miniature ball bearings.
Self-aligning ball bearings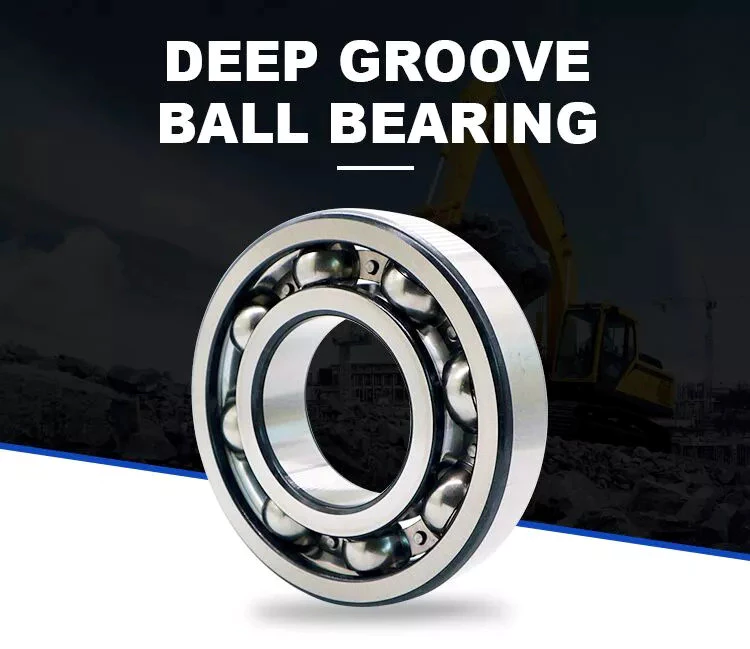 In the simplest terms, self-aligning ball bearings are ball bearings with flex shafts. If you're looking for a ball bearing with a high degree of precision, you'll want to choose one with a flex shaft, which means it can adjust to the proper orientation of the bearing's flex shaft. Ball bearings with flex shafts are also recommended. But, what are these bearings?
Self-aligning ball bearings are made with two rows of balls and a common sphered raceway on the outer ring. As a result, they can accommodate small errors in shaft alignment and mounting. The CZPT brand is especially suitable for high-speed applications requiring greater running accuracy. The self-alignment mechanism is enabled by the fact that the balls are placed in two rows on either side of the sphered raceway in the outer ring. These two rows of balls also promote reduced friction and wear.
Another type of self-aligning ball bearings is a double-row design. They feature a common sphered raceway on the outer ring, a hollow spherical ring, and a cage that rotates relative to it. A self-aligning ball bearing is used in applications where shaft misalignment is a problem, such as conveying equipment. They are also used in simple woodworking machinery and ventilators.
Ceramic ball bearings
Ceramic ball bearings have several advantages over steel or metal bearings. These include increased acceleration capability, reduced friction, improved wear-resistance, and higher speeds. The United States holds the leading position in the global ceramic ball bearings market thanks to a rebounding motor vehicle production and healthy fixed investment environment. In the United States, there are three primary markets for ceramic ball bearings: healthcare, automotive, and aerospace. Here are the main benefits of ceramic ball bearings:
Hybrid ball bearings are also available. Hybrid bearings feature traditional metal rings and silicon nitride (ceramic) balls. Hybrid bearings offer important performance advantages over all-steel bearings, and they are more affordable. However, full ceramic ball bearings have all ceramic parts, and are best suited for machines that require high precision. These types of bearings also resist corrosion and wear.
Compared to steel ball bearings, ceramic balls are lighter than steel. They are also less dense, which means less friction and therefore less heat. Additionally, ceramic balls operate at higher speeds than steel balls, which increases their durability and longevity. But they are still not as strong as steel bearings. And because of their reduced density, they are much cheaper to manufacture. Therefore, they are an excellent choice for many applications. You can expect them to last much longer than steel bearings.
Steel carbon ball bearings
High precision G25 ball bearings are made of the highest grade chrome steel and hot forged from bar stock. Statistical process control and exacting atmospheres help ensure uniform hardness and microstructure. Moreover, these bearings are of the highest quality, with fine surface finish and a tight tolerance. This makes them the most widely used and reliable choice for industrial and automotive applications. However, there are some considerations that should be taken into account before acquiring a steel carbon ball bearing.
Generally, AFBMA grade 200 is the standard hardness specification for this material. AFBMA grade 100 can also be obtained with great difficulty. Despite the high hardness of steel carbon ball bearings, their outer surface is just a thin hardened shell, so a special micro hardness test is needed to evaluate them. In addition to the hardness, steel balls are easily machined and ground. Some manufacturers even offer stainless steel ball bearings and ball sets.
Another factor that makes steel carbon ball bearings so valuable is their precision. They can give precise measurements, which makes them ideal for low and medium-speed applications. Due to their high precision and durability, steel carbon ball bearings can be used in many applications, from conveyor machines to roller skates. However, you should be aware that the material used to produce these bearings is not suitable for applications in which they are exposed to water and gases. Further, they are also noisy and heavy, and must be installed properly in a manufacturing environment.
Stainless steel ball bearings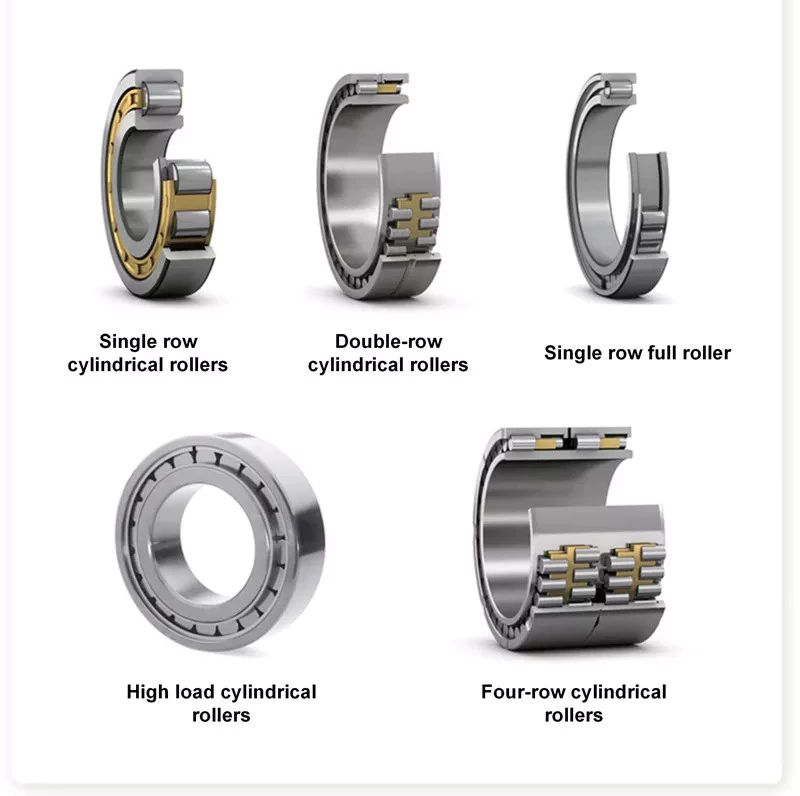 Stainless steel ball bearings are made from a high-quality type of stainless steel, 440C, which offers optimal corrosion and abrasion resistance. These bearings are also durable and rust-free, and are suitable for a variety of applications. Among others, stainless steel ball bearings are used in beverage and food processing plants, pharmaceuticals, pulp and paper mills, marine environments, and freezers.
Stainless steel bearings are available in various grades. For example, AISI 440C offers corrosion resistance, while the DD400 is specifically designed for marine applications. Both types of stainless steel are available in different forms, including open, shielded, and sealed. Stainless steel ball bearings can also be custom-made, as BL is known for producing customized bearings. There are also other materials that are available.
AISI type 316 stainless steel balls are ideal for marine applications and food processing. They have excellent resistance to most organic materials and are also used in medical devices and dispenser pumps. They are also strong enough to resist many petroleum products and are widely used in medical equipment and cosmetic applications. In addition, stainless steel balls can be plated to provide an additional layer of protection against chemicals. To understand how they differ, let's take a look at some common types of stainless steel ball bearings.
Stainless steel
Stainless steel ball bearings can be used in various applications. Besides being corrosion resistant, they also last longer thanks to the Molded-Oil lubrication technology. Stainless steel ball bearings are clean units, which saves time and money in terms of maintenance, replacement, and downtime. But what are the advantages of stainless steel ball bearings? Let us discuss these benefits. Also, we'll discuss their advantages and disadvantages.
Stainless steel ball bearings offer notable advantages, including corrosion resistance, increased strength, and improved stability under high temperatures. These qualities make them the ideal choice for special circumstances and demanding environments. However, you should be careful when choosing stainless steel bearings. There are several different types of stainless steel. Here's a brief look at what makes them the best choice. And remember: Stainless steels are also recyclable. In fact, they can be recycled indefinitely.
They're made from chrome alloy electric furnace steel, which is hardened for optimum service life and strength. They have the highest surface finish and dimensional accuracy. Advanced heat-treating processes increase their strength and anti-cracking abilities. And thanks to their unique materials, they're corrosion-resistant. As a result, they're more durable than other types of bearings. And since they're made with a high-quality steel, you'll save money in the long run.
Plastic ball bearings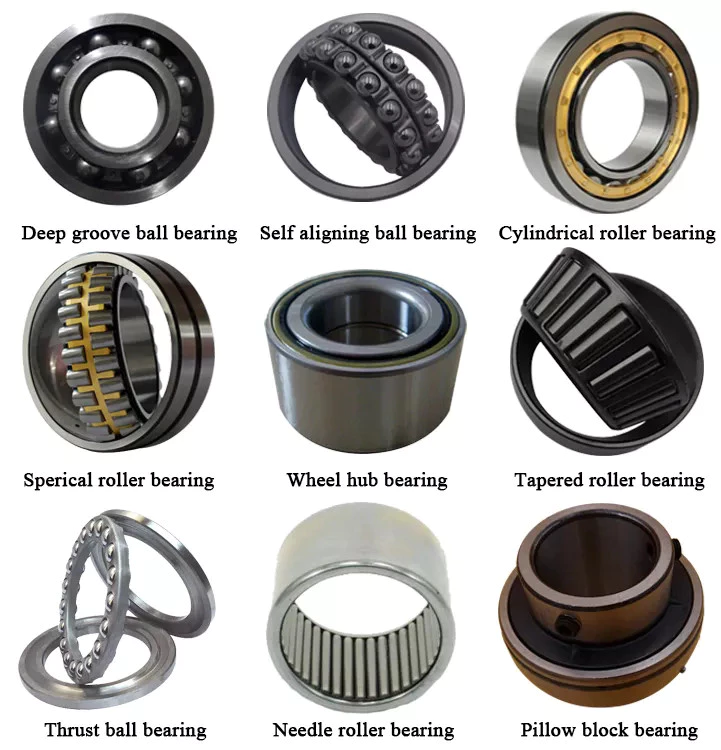 Plastic ball bearings were developed to meet the specific needs of applications where standard steel bearings would fail. Steel and 440C stainless steel are both susceptible to rusting when exposed to water, making them poor choices for applications involving food processing, swimming pools, and medical equipment. In addition to this, the plastic material is able to dampen vibrations and make the bearing virtually silent. Here's what makes plastic ball bearings so great for these applications.
Plastic ball bearings are lightweight, corrosion-resistant, and offer a long service life. In addition to their low price, they can be easily cleaned and are incredibly durable. Motion plastics specialist igus has recently expanded its range of xiros polymer grooved ball bearings. These bearings are also FDA-compliant, lubricant-free, electrically insulating, and resistant to both temperature and media.
Plastic bearings are often mounted into other components like wheels, pulleys, and housings. In this way, the inner ring is essentially a profile of the pulley's profile, and the outer ring is a shaft or fixing clip. The result is seamless integration of the bearing and the surrounding parts, which reduces the overall assembly time and costs. You can also use multiple plastic ball bearings in one application for more options.