Warranty: 18 months, 18 Months
Customized support: OEM
Model Number: REA2000
Type: hydraulic auger drill, Hydraulic
Feature: high efficiency and strong power
Power Source: auger drive
Application: CZPT holes, Excavator, Skid Steer Loader, Backhoe Loader
Name: Earth Auger
Suitable: 1-2.5 Ton Excavator
Torque: 1871 N.m
Color: Customer Required
Material: Q345B
MOQ: 1 Set
Packaging Details: Wooden Boxes. Carton with box pallet for earth auger drill
Port: ZheJiang
Digging Machinery Hydraulic Mini Earth Auger Drilling Machine Price
RAY ATTACHMENTS Earth Auger is a kind of CZPT hole machine. It can be mounted to all common hydraulic excavators as well as mini excavator and other carrier like skid steer loader, backhoe loader, telescopic handler, wheel loader and other machinery.Our auger drive can installed with earth drill, stump planner, mixer bowl for different uses.
Application:

Specification:

Model
Oil Folw
Max Torque
Pressure
Rotary Speed
Carrier
Oil Hose
Drill Dia.
gal./min
I/min
Lbf·Ft
N·M
Psi
Bar
Rpm
T
Inch
mm
REA2000
6-14
23-53
2537
1871
3000
205
40-92
1-2.5
1/2
100-400
REA2500
8-16
30-61
3297
2432
3000
205
40-82
1.5-3
1/2
100-500
REA3000
8-16
30-61
3900
2877
3500
240
40-81
2-3.5
1/2
100-600
REA3500
8-18
30-68
4900
3614
3500
240
32-72
2.5-4.5
1/2
100-750
REA4500
10-20
38-76
5719
4218
3500
240
32-64
3-5
1/2
100-900
REA5000
10-20
38-76
6855
5056
3500
240
29-58
4.5-7
1/2
150-600
REA5500
12-22
45-83
8012
5910
3500
240
28-50
5-7
1/2
150-750
REA6000
12-28
45-106
8338
6150
3500
240
34-80
6-8
3/4
150-900
REA7000
16-32
61-121
9397
6931
3500
240
37-72
7-10
3/4
150-900
REA8000
16-36
61-136
1571
8048
3500
240
29-64
8-12
3/4
150-900
REA10000
18-36
70-136
14612
1571
3500
240
26-45
10-13
3/4
150-900
REA12000
21-37
80-140
16236
11976
3500
240
22-43
13-17
1
150-900
REA15000
21-40
80-151
20399
15046
3500
240
20-39
13-17
1
150-1200
REA20000
21-45
80-170
25812
19039
3500
240
17-34
13-20
1
150-1200
REA25000
24-48
90-180
33825
24949
3500
240
16-30
15-23
1
150-1200
REA50000
26-74
100-280
68052
50195
400
280
11-30
21-50
1
300-2400
How to choose the right model?1.The weight of your excavator/tractor/ Backhoe/Skid Steer loader?
| | | |
| --- | --- | --- |
| Model of Excavator | Weight of excavator | Model of Earth Auger |
| Cat226B | 2.6T | REA2500,REA3000 |
| Cat279C | 4.5T | REA5500,REA5000 |
| PC100 | 10T | REA8000 |
| PC320 | 23.7T | REA20000,REA25000 |
2.Diameter and the Depth of hole to be drilled?
| | |
| --- | --- |
| Diameter | Depth |
| From 100mm to 1200mm | We can Provide the extension shaft |
3.Ground type to be drilled?
| | | |
| --- | --- | --- |
| Sharp Teeth and Pilot | Tungsten Teeth and Pilot | Rock Teeth and Pilot |
| Hard Rock, cement | Sandy soil,Gravel Soil | Rock and Pitch |
Aslo, these details just help you know our products quickly. Please feel free to contact with me ,that's my duty and honor to help you find the appropriate product
Packed in strong wooden boxes, Not easily damaged during transportation.

We can also provide OEM service(Color, Brand, Shape).
Sincerely invite global dealer!

HangZhou CZPT International Co., Ltd is a professional manufacturer which was found in 2002 has a lot of experience in construction machinery attachments producing and serving.Our factory is located in HangZhou City, ZheJiang Province, Near to ZheJiang City. Which has large capacity to make various kinds products like hydraulic breaker, earth auger, quick hitch, Vibro ripper,pile breaker and other construction machinery attachments.We are always researching to improve our products' performance and innovate designing to meet more and more clients' demands.
Q: Are you a manufacturer?
A: Yes,our factory was established in 2002 and we have our own trading company.
Q: Are you sure your product will fit my excavator?
A: Yes, we are professional about this, you can also tell me your excavator model, and we will check it for you.
Q: Can you provide customers' design?
A: Sure, we can provide OEM and ODM service.
Q: What's the MOQ and payment terms?
A: MOQ is 1set. Payment via T/T,L/C, Western Union accepted, other terms can be negotiated.
Q: How about delivery time?
A: 5-25 work days after the payment, depend on your quantity.
Q: Which country have you exported?
A: Vietnam, Saudi Arabia, America, Thailand, New Zealand, Canada, Australia, Peru, Chile, Brazil, Mexico, Iran, South Africa, etc.
Agricultural Parts and Implements Are Manufactured Using Steel
Agricultural parts and implements are manufactured using various metals, such as Steel. These metals are used for the purposes of agricultural machinery, as they are the strongest and the most durable metals. Steel is also a good material for agricultural implements as it does not rust, even in the toughest conditions.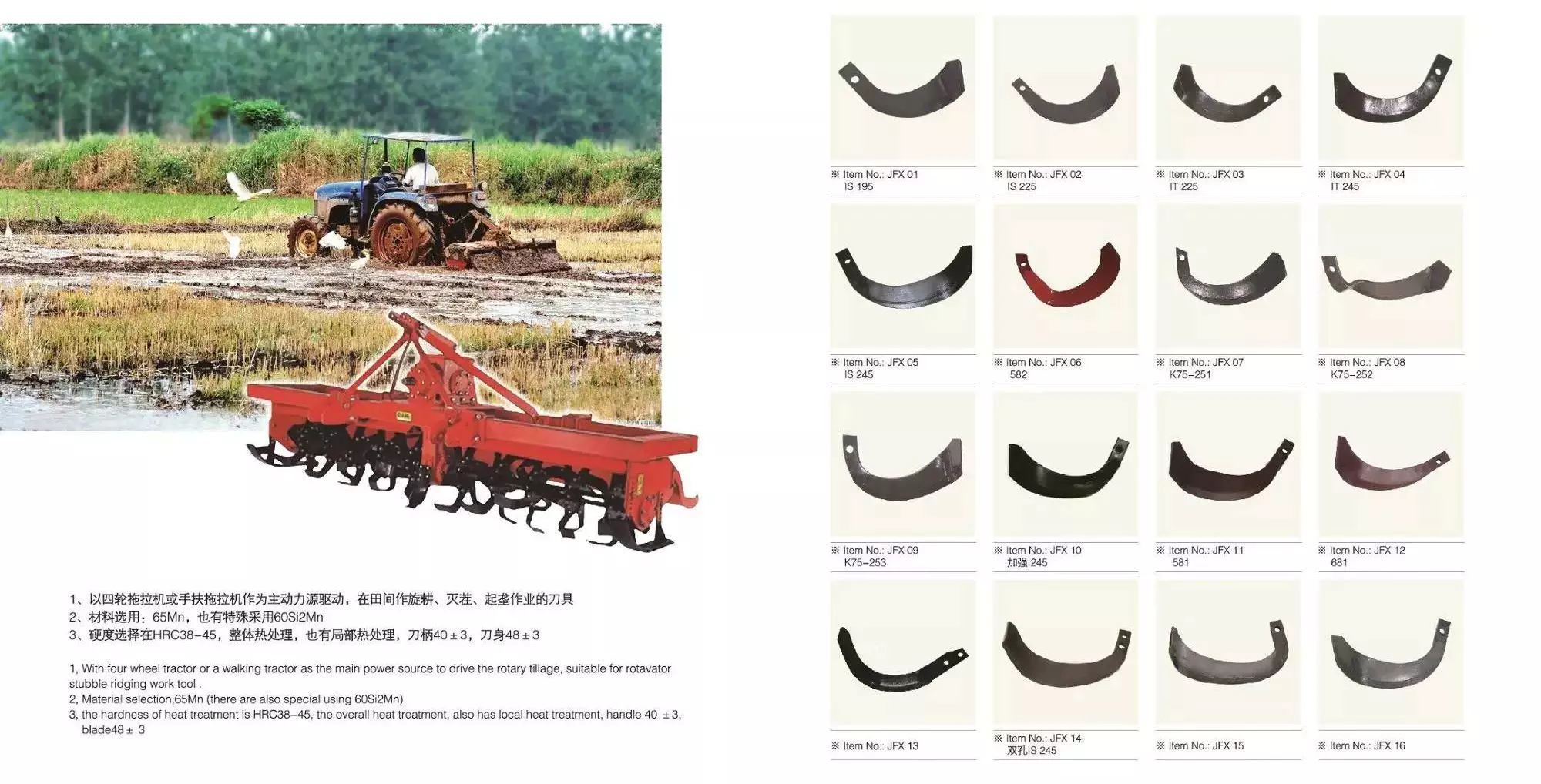 Steel is the best metal for agricultural implements
Whether it's a tractor, plow or any other agricultural implement, the best metal to use is steel. It is tough, durable, and affordable. Plus, it's also eco-friendly. Steel is available in various grades and sizes, so it can be customized to meet specific performance characteristics.
Agricultural equipment is exposed to a lot of environmental factors, such as dirt, moisture, and harsh chemicals. It's also frequently exposed to high temperatures. It needs to be made from materials that can withstand harsh weather.
Steel is a durable and malleable alloy that can be manufactured in different grades and sizes. It's also available in different thicknesses, so it can be used for various applications.
Steel can be used for agricultural equipment because it's highly resistant to corrosion. It's also easy to clean and maintain. Plus, it's 100% recyclable. Steel can be used for animal pens, trailers, fencing, and even tools.
Galvanized steel is a metal commonly used in agricultural tools. It has a zinc coating that prevents corrosion. It's also self-healing and has a lower maintenance cost than other coated metals. It can also be used for irrigation systems, tractor parts, and animal pens.
Agricultural machinery is continuously being improved to ensure efficiency and comfort for its users. This includes the development of innovative technologies. For example, manufacturers develop structural steel shells and solid steel frames for tractors. These components are designed to work together, enabling farmers to harvest more crops per acre without having to refuel.
Modern farming operations require larger and more automated equipment. They need to be built with materials that can withstand the rigors of a farming environment. Agricultural equipment is made from a variety of steels that are tough and durable. Steel also provides corrosion protection and durability.
Whether you are looking for a metal building, an irrigation system, or a tractor part, you'll find the best metal for agricultural implements at CZPT Company. The company can provide you with all the steel you need, including metal processing and fabrication services.
In addition to being a versatile metal, steel is also a cost-effective and environmentally-friendly option. Using steel in your agricultural machinery allows you to produce higher crops per acre without compromising durability. It's also lighter than conventional steel, meaning your equipment will need less fuel.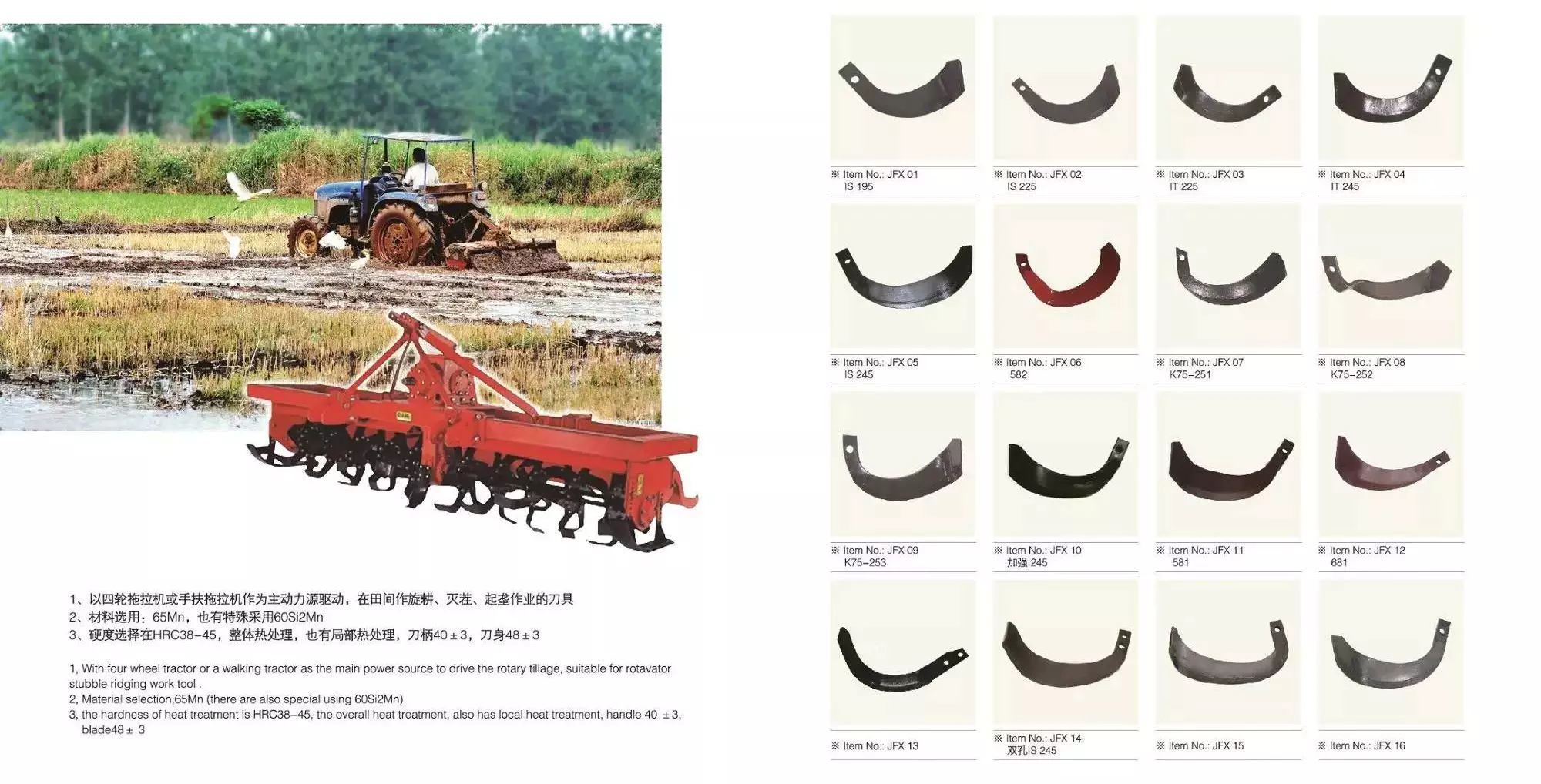 Changes in agricultural plots
Getting a good look at the latest data is a must to fully grasp the state of the union. Thankfully, our partners at PwC can help you uncover the secrets of the world's most productive agricultural region. In a nutshell, we can help you map out a comprehensive and robust plan for the future of the agricultural industry. By leveraging our expertise in land characterization, land management and planning, we can ensure your property is in tip-top shape for generations to come. Lastly, we can help you secure financing for your agricultural projects, while ensuring your investment is rewarded with the highest possible rates of return. No matter what your needs are, PwC will help you achieve your goals. Our experts are armed with the latest technology and the expertise to ensure your next land acquisition will be a smooth and stress-free experience. We will also be on hand to provide ongoing guidance as you engage in a land-related decision making endeavor. Your PwC experts can assist you on a personal level, or through an organization. For more information, contact your local PwC office today. Besides, we would be happy to help you in any way we can. If you are a landowner or landholder in need of advice or assistance, please do not hesitate to contact your PwC expert for a free, no obligation consultation.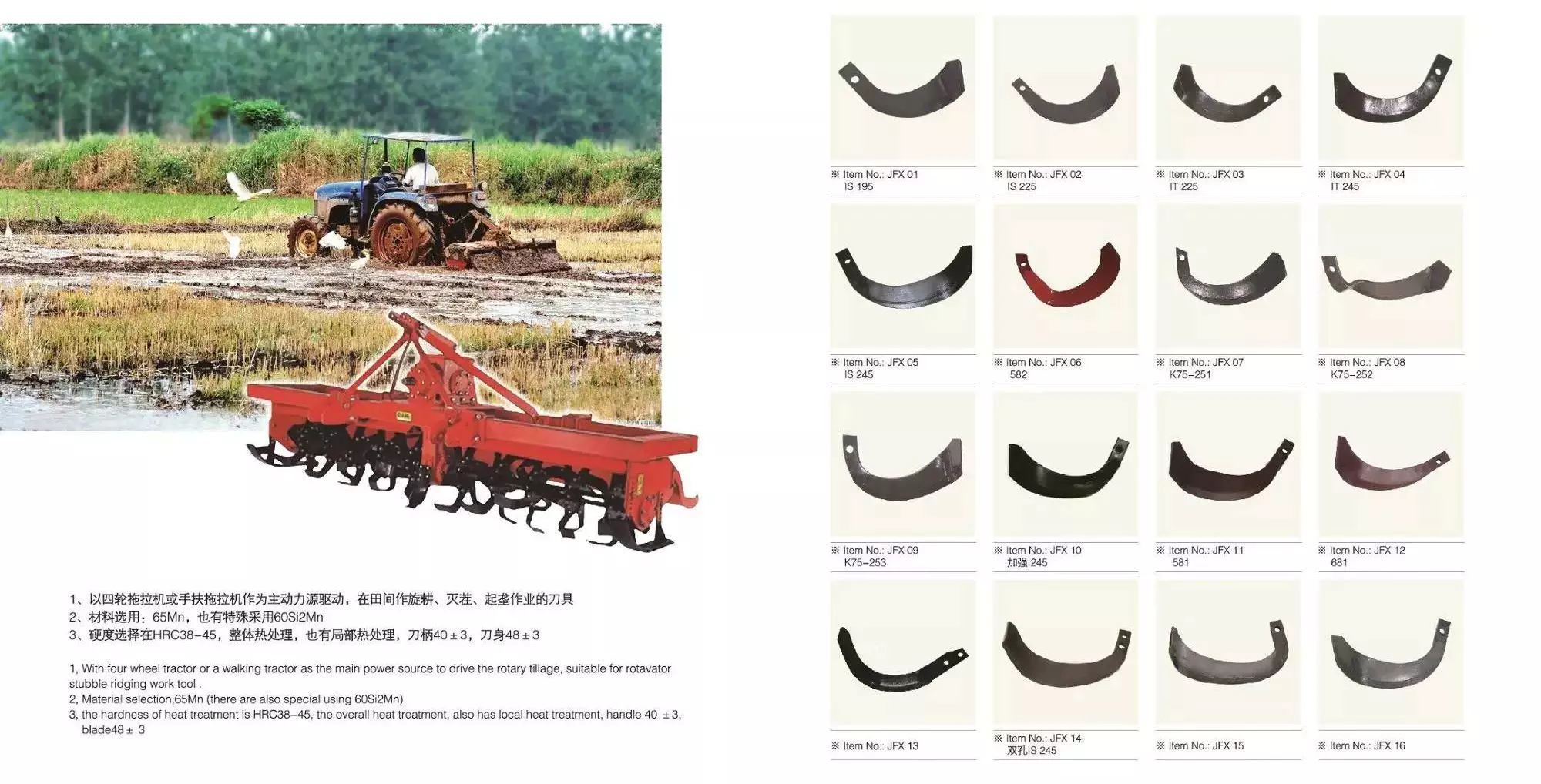 High demand for OEM parts
Agricultural machinery OEM parts are rapidly growing at a rate of 3.6% per year. This growth is mainly driven by increased global food demand and rapid crop production. However, the volatility in commodity prices and deteriorating raw material prices are stymieing market growth.
The high demand for OEM agricultural parts is mainly due to advancements in technology. These technologies are improving the economic situation of the farmers. They are also driving interest in agricultural machinery.
Agricultural equipment is a significant investment. It is important that parts for the equipment don't cost more than they need to. This means that manufacturers and dealers need to focus on providing quality replacement parts. OEM parts are a great way to ensure that you are getting the performance that you need from your equipment.
The agricultural machinery OEM market is a highly competitive market. The major OEM firms will dominate the market in the future. Manufacturers are working to provide new solutions to the agricultural industry. These new solutions include heavy equipment OEMs that are providing innovative solutions for agriculture.
The OEM parts are not only good quality, but they come with a warranty as well. This warranty ensures that the parts will last longer. They also come with a variety of parts that you may not be able to find elsewhere.
OEMs provide a great return on investment to their business partners. They have years of experience building specialty products. They are also able to quickly turn around requests. However, they have limited availability. OEM parts are expensive.
Aftermarket parts have been around for many years, but they have become popular in recent years. The low price makes them a good choice for many customers. However, there is still debate over whether OEM parts or aftermarket parts are the best option.
Aftermarket parts are a good alternative, but they may not perform at the same level as OEM parts. They may also use more expensive materials. The downside to aftermarket parts is that they may not carry the brand name that you are looking for.
When you need agricultural equipment parts, make sure that they provide the performance you are looking for. OEM parts provide a higher level of performance than aftermarket parts, but they are also much more expensive.




editor by czh2023-02-07