Product Description
1. Product Description:
 
| | |
| --- | --- |
| Engine model | 1E44F-5 |
| Engine Type | 2-stroke,Air cooled |
| Displacement | 52cc |
| Rated out put Power | 1.8kw(2.5HP) |
| Mixed Fuel Ratio | 1:30 |
| Optional Drill Length | 80/100/120/140cm |
| Optional Bit Dimeter | 10/15/20/25cm |
2.Product Picture:
3.About us:
HangZhou Teamax Power Technology Co. Ltd specializes in producting various types of gardening and agriculture tools &machinery which 
mainly include brush cutters chainsaws lawn mowers.  Hedge trimmers earth aquer,  power spravers blower and so on. Our products are 
widely used in home & garden, public parks.sporting and agricultural land.With an enriched products portolio of features.sizes and uses. we can satisfy our clients requirements in  the work force or at home.
We have an advanced enterprise management philosophy and a strict quality control svstem .  Equipped with advanced inspection and 
testing facilities in the manufacturing process ,  we aim to provide high quality products for our giobal partners . Our technology centres 
have setup longterm strategic partnerships with several national professional organizations.We are committed to continuously enhanci
-ng the quality and performance of "TEAMAX" power  products, ensuring the company will always occupy the leading position in the ind
-ustry.
4.FAQ
1Q:Can I only buy spare parts ?
A: Yes, we can supply all spare parts and accessories for our products
2Q:Is it all right to make customer's own brand name
A: Sure,we can provide OEM
3Q: What are your payment terms?
A: T/T 30% deposit,70% balance against the copies of shipping documnets or L/C at sight
4Q:How about quality control in your factory? 
A:"Quality is first, Customers are friends".
Every piece of goods is tested strictly one by one before packing and shipping. 
5Q:What is your deliver time ?
A: Within 25-30 days after got your  deposit.
6Q: How would we get the detailed and accurate quotation?
A: Please sent us some requirements for the products your interested,when we can make a quotation sheet with picture and details.
7Q: Is there any professional technical support?
A: Sure,the technical specialists group is available 24 hours a day. 7 days a week for your questions and problems.
8Q: How to guarantee the quality for your products?
 A: All of our products are approved by ISO, CE and also
 We can offer 12 months commercial warranty for the quality .
US $40-70




/ Piece




|

200 Pieces



(Min. Order)

###
| | |
| --- | --- |
| Feature: | 2-Stroke |
| Bit Diameter(mm): | 80 |
| Style: | Hand-Held Earth Auger |
| Power Source: | Petrol / Gas |
| Engine Model: | 1e44f-5 |
| Engine Type: | 2-Stroke,Air Cooled |
###
Samples:

US$ 70/Piece

1 Piece(Min.Order)
###
###
| | |
| --- | --- |
| Engine model | 1E44F-5 |
| Engine Type | 2-stroke,Air cooled |
| Displacement | 52cc |
| Rated out put Power | 1.8kw(2.5HP) |
| Mixed Fuel Ratio | 1:30 |
| Optional Drill Length | 80/100/120/140cm |
| Optional Bit Dimeter | 10/15/20/25cm |
US $40-70




/ Piece




|

200 Pieces



(Min. Order)

###
| | |
| --- | --- |
| Feature: | 2-Stroke |
| Bit Diameter(mm): | 80 |
| Style: | Hand-Held Earth Auger |
| Power Source: | Petrol / Gas |
| Engine Model: | 1e44f-5 |
| Engine Type: | 2-Stroke,Air Cooled |
###
Samples:

US$ 70/Piece

1 Piece(Min.Order)
###
###
| | |
| --- | --- |
| Engine model | 1E44F-5 |
| Engine Type | 2-stroke,Air cooled |
| Displacement | 52cc |
| Rated out put Power | 1.8kw(2.5HP) |
| Mixed Fuel Ratio | 1:30 |
| Optional Drill Length | 80/100/120/140cm |
| Optional Bit Dimeter | 10/15/20/25cm |
Advantages of Ball Screws and How They Can Benefit Your Applications
When selecting a ball screw for your application, there are several factors to consider. This article will discuss high mechanical efficiency, low friction, multiple repair options, and application requirements. Choosing the right ball screw can help you get the job done quickly and effectively. To make your decision easier, consider the following tips. Read on to learn about some of the advantages of ball screws and how they can benefit your applications. Here are some of the most common types: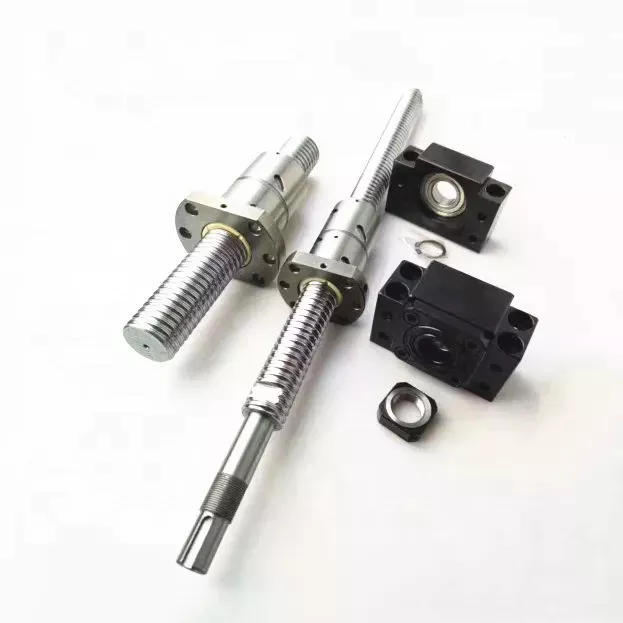 High mechanical efficiency
The mechanical efficiency of ball screws can be measured using the axial load test. The axial load is equal to 0.5 x FPr / 2Fpr. The elastic deformations are measured as DL1 and DL2, respectively. Common engineering procedures work at 90 percent reliability; however, certain sectors require higher reliability, which has a direct impact on the dynamic load capacity. The axial load test is one of the most widely used methods to determine the mechanical efficiency of ball screws.
In order to achieve high translation, ball screws must be designed with high stiffness and positioning accuracy. In addition, high preloads increase the initial driving torque and cause more friction and heat. Other important design criteria include low driving torque and reduced slip motion. This means that the high translation capacity of ball screws must be well matched to the overall application. The following are some common design criteria for ball screws. You can select the best type of ball screw for your needs.
The high mechanical efficiency of ball screw is achieved by avoiding the common sag and pitch problem. The ball track design helps to reduce the centrifugal force. The ball screw's diameter can be adjusted by adjusting the centre pitch of the nut on two ball tracks. The nut's axial load is also adjusted through the offset centre pitch. This method allows the users to increase the mechanical efficiency of ball screw by up to 40%.
When calculating the mechanical efficiency of ball screw, consider the application's environment, speed, and other factors. If the application requires precision and accuracy, then the ball screw is the right choice. The engineering department of a ball screw manufacturer will carefully review the application factors and come up with a design that meets the application's expectations. Moreover, some manufacturers even offer customized ball screws, which can be tailored to your requirements.
Low friction
The operating performance of a low-friction ball screw is characterized by its minimal friction. This screw has a structure that transmits forces through rolling steel balls. The torque is calculated by calculating the load and the lead screw's dimensions. This type of screw can be used for a variety of different applications, including hydraulic systems. Read on to learn more about this type of screw and how it can help you build a more reliable and durable car.
The critical speed of a ball screw is higher than that of a lead screw, so this type of screw can accommodate larger loads and speeds. It also has a lower friction coefficient, which reduces the amount of heat produced. High-quality ball screws can withstand longer duty cycles than standard lead screws. However, in order to compare the two, you must take into account the duty cycle. Low-friction ball screws are more durable than lead screws, and the duty cycle is only one of the factors you should consider when selecting them.
The ball bearings are the most prominent component of a low-friction ball screw. Their main function is to reduce the friction between the nut and the shaft. Without them, the friction would be too high. This feature is possible thanks to the ball bearing's groove profile. Two arcs intersect at the contact points on the shaft and nut. Consequently, the ball bearing reduces friction in a way that is essentially non-existent without the bearing.
The mechanical efficiency of a low-friction ball screw is very high. The typical ball screw is up to 90% efficient, but some types can reach a higher efficiency. They are commonly used in machine slides, presses, and linear actuators. The high efficiency of a low-friction ball screw makes it a great choice for many different applications. This type of screw is made of several main components. The ball bearings provide the helical raceway for the ball assembly and threaded shaft is the screw part. The ball screw is comparatively more bulky than a conventional leadscrew, but the overall size is smaller than its lead counterpart.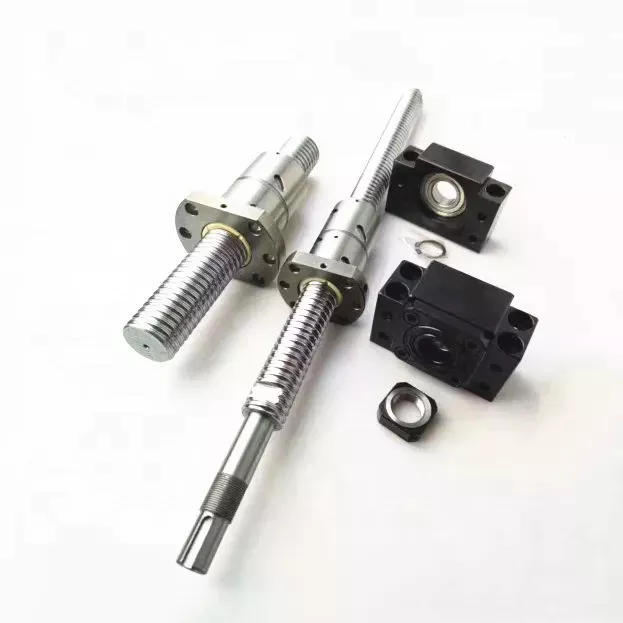 Multiple repair options
A damaged ball screw will typically display visible physical signs, including noise or vibration. Additionally, worn ball screws will require more horsepower and torque to operate. They may also cause lead accuracy issues. Luckily, there are multiple repair options for ball screws. You can get new ball screws to restore preload and reduce backlash. But there are some warning signs to look out for first. Keeping a close eye on your ball screw's health can help you avoid a costly replacement.
Look for a ball screw repair company with a proven track record of servicing all types of ball screws. The service should offer a free evaluation and three types of service: reload, recondition, and replacement. Reload is the simplest option and involves cleaning and polishing the screw and ball nut. Reconditioning or replacement, on the other hand, requires new parts. Choose the one that offers the best value for your money.
EP offers an emergency service and superior service for your ball screws. Their UK service includes delivery and international shipping. All ballscrew repairs are covered by a full service warranty, and the company is known for providing competitive pricing. If you do need a ball screw repair, look no further. Contact K+S today to discuss your specific needs. You'll be glad you did. You'll save up to 70% over purchasing a new ball screw.
While ball screw repair is an easy and inexpensive option, it may be necessary to have it replaced more frequently than the usual. In addition to replacing worn ball screws, you may need to consider a different type of repair. This process involves grinding the ball nut and journal diameters back to their original size. Fortunately, level 4 is the most expensive but can restore a screw's lifespan. This is also the most extensive type of repair available for a ball screw.
Application requirements
A ball screw is an efficient solution for precision motion control in many applications, including automotive and aerospace. These screw-type devices are highly resistant to corrosion, and the alternating steel-ceramic architecture ensures extreme reliability and sturdiness. For the aerospace sector, a ball screw replaces the typical hydraulic system, and the product is used in wind turbine blade pitch and directional position, solar panel movement, and gate control in hydroelectric stations. Ball screws are also used in motorised inspection tables, step photolithography machines, microscopic integrated circuits, and many other applications.
The most critical requirements for a ball screw assembly are backlash and bearing support. Backlash is the amount of axial motion between the screw and nut, which leads to positioning errors. Although this axial motion is minimal, it can be as little as 70um. If the preload is too large, a ball screw may suffer from excessive heat. Depending on the application, the amount of preload required can be adjusted to maximize the overall performance of the device.
The choice of screw is determined by the load capacity. For example, plastic nuts are commonly used for light loads, while bronze nuts are used for loads that weigh several thousand pounds. Lead screws are not particularly reliable in situations where load requirements are extremely high, and a ball screw will often be a better option. The lower friction of a ball screw allows it to withstand higher duty cycles than a lead screw. When the load requirements exceed lead screws' capacity, a ball screw is the better choice.
A step photolithography machine is another example of an application where ball screws play an important role. This device helps manufacturers produce microscopic integrated circuits by harnessing the reaction of light. A stepper is a critical piece of this machine, as it controls the positioning of light exposure on the silicon wafer. High precision is required for this application. Ultimately, a ball screw will make the process easier. Its proven record for meeting instrumentation requirements is an excellent example of its value in the laboratory.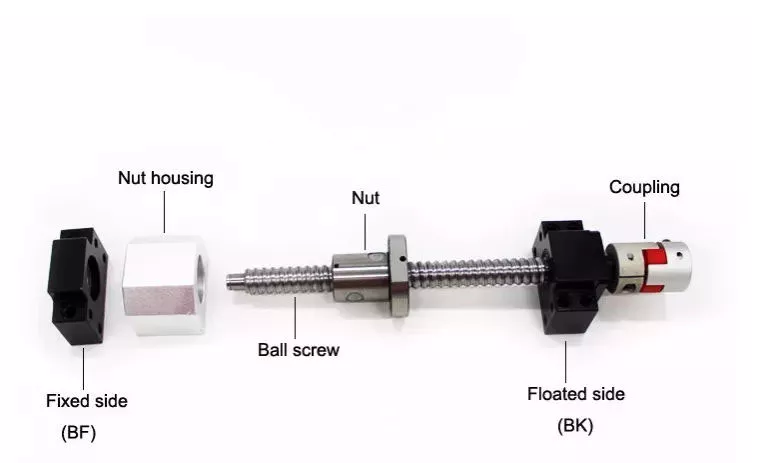 Cost
The global market for ball screws is growing at a steady pace, but what drives the growth? In the ball screw industry, performance, cost, and analytical predictability are the primary concerns of OEMs. This market study provides in-depth analysis of these market dynamics. You'll learn how to best compete in the global market for ball screws. Here are some tips to help you get started:
Ensure you have a good grasp of the differences between lead and ball screws. The cost of lead screws depends on their efficiency, and some of them can achieve C5 level accuracy. However, ball screws are more durable and more repeatable. Besides, lead screws can't achieve high precision because of their sliding motion, which gradually grinds away the accuracy. As a result, the cost of a ball screw is more than compensated by the improved performance of OEMs.
To get the best price for ball screw, look for a manufacturer with a strong technical force. Most of these manufacturers have sophisticated equipment and strict quality control systems. They draw inspiration from the requirements of the market and have continuously increased their technological content to stay ahead of the competition. If you're in Pune, look for a manufacturer with this technology. It won't be difficult to do business with such a supplier. The company will also provide you with contact information, including their office address and phone numbers.
When choosing between lead and ball screws, you need to understand how they work and why they're more reliable. Ball screws are more durable than lead screws, which is one of the primary reasons for their popularity. Lead screws, on the other hand, are often used for vertical applications. Lead screws tend to be cheaper than ball screws, but they have more limitations. When used properly, however, they can increase the life and performance of machines. In general, they're corrosion-resistant and offer great design flexibility.



editor by czh2022-11-27